---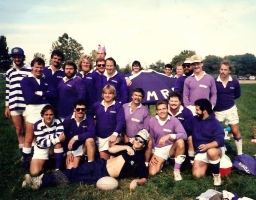 Old Boys Sunday Morning RFC team is the 2012-2013 Division III Championship Team of the Missouri Rugby Football Union -The team is based in St. Louis but has members from both sides of the river .The Sunday Morning organization has two components... The first is the Rugby Team Membership and is made up of the active players who currently play on a day to day basis. The second is the Rugby Club Membership which is mostly made up of retired Sunday Morning Rugby players, current players, and others who enjoy the sport of rugby. Sunday Morning RFC is the only St. Louis team to have a private club house to host social events and to conduct team and club business. We are always looking for new players! More information here about Practice, Team and Club...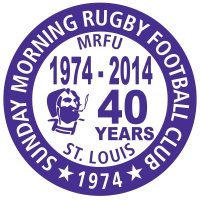 SMRC 40 YearsSunday Morning Rugby Club is Celebrating 40 Years 1974 - 2014 - Our 40th Anniversary Celebration is Saturday, September 13, 2014 at 6pm. If you are on the mailing list you should have received an invitation and we request you send back your RSVP by August 30. If you have not received an invitation please email us at 40th@sundaymorningrugby.com and let us know. We tried our best to track everyone down. We look forward to seeing a lot of players and friends who we have not seen in some time. A lot of time, money and effort is going into this event so it will be an evening to remember and there is no cost to you. An Old Boys Match will take place at 1:00 PM September 13, 2014 at Marquette Park to kick of the Celebration. Old Boys vs New Boys. Everyone is invited come out and play and or cheer on the SMRC Players past and present. We will arrange a place to clean up for out of town players. There will be refreshments at the game! If you have any questions about the match or celebration please send an email to 40th@sundaymorningrugby.com. Don't Miss Out!!

August 11, 2014 - Sunday Morning Rugby Club starts Fall Practice - 7:00 PM on Monday nights at Marquette Park and Wednsday nights at 7:00 PM at the Practice Field Meyers Youth Center - Walk on players are always welcome. No experience needed. We also welcome experienced players looking for a rugby club in the area... Foreign players looking for a team are also encouraged to joing our club. Sunday Morning Rugby Club has a strong tradition on the pitch and off with an active social enviorment... If you are new to the sport of rugby, if you are an experienced player, if you are and old boy looking for a few freindly matches, or if you are retired but wish to be around rugby there is a place for you with our club.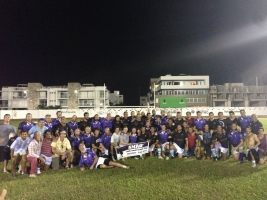 SMRC Mexico 2014SMRC in Mexico - Sunday Morning Rugby Clubs returns from another international trip to Mexico. Traveling to Playa Del Carmen, Mexico Sunday Morning Rugby Club once again tested their skills internationally. Playing 15's and 7's while in Mexico gave SMRC payers plenty of Rugby action. They also traveled the area visiting the sites and all have returned with nothing but good things to say about the trip. Around 50 Players and Supporters traveled to Mexico. This is just another successful international trip in what is becoming a tradition of traveling the world to play rugby including from past trips Whales 2001, Jamaica 2004, Spain 2006, Ireland 2008, Argentina 2010, and Germany 2012. This is just another example of what SMRC has to offer as a Club. Thank you to the travel committee for another success!

SMRC 7sBig thanks to Chris Fox for running the 7's program this summer. We made many strides over the past few years but still want to push to add more committed players for our 7's program. We were a playoff team again and played well in tournament play so things are looking good for SMRC Sevens.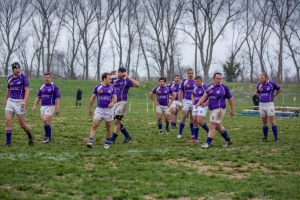 Western Championship 2013August 14, 2013 - Sunday Morning Rugby Club starts Fall Practice - 7:00 PM on Wednsday nights at the Main Practice Field 4354 S Kingshighway Blvd. - Walk on players are always welcome. No experience needed. We also welcome experienced players looking for a rugby club in the area... Foreign players looking for a team are also encouraged to joing our club...(more)...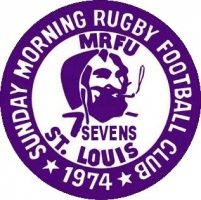 SMRC 7sSummer 2013 - Sunday Morning Rugby Club Summer 7s - Coach Chris F. and Mark F. lead the SMRC 7s team to another exciting Summer season. To recap: SMRC 7's played 2 tournaments; Belleville and Memphis. SMRC Placed 4th of 8 teams in the Belleville. There were 20 teams total in Memphis and 5 pools of 4... Sunday Morning went 3-0 in pool play and won the pool but lost in the first round of the playoffs. The Missouri 7's season was a bit disappointing (keeping in mind that SMRC had several new players out this summer learing rugby for the first time)...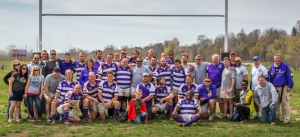 Western Championship SMRC 2012-2013April 27, 28 2013 - Sunday Morning Rugby Club traveled to Storz Rugby Park Omaha, NE to play in the Western Rugby Union 2013 Men's Club Division III Championship. SMRC started of strong with a win against Souix Falls. After a loss to Wichita Sunday Morning had a chance to play for third place against Northern State but were unable to capitalize on that opportunity and finished in Fourth Place. The Coaches had hoped for a better outcome but still were please with their season ending and first trip to Western in many years...

SMRC vs FC Championship Weekend Spring 2013Sunday Morning Rugby Club came ready to play Saturday after the Championship match was postponed due to the record breaking snow storm and a week of controversy over who their opponent would be. At the first whistle Sunday Morning was fired up and gained control of the match by putting up the first points. Some good ball handling by the backs and nice hustle by Chet to put the first try on the board. Both teams battled with SMRC on the attack for a little while and the Hornets were able to answer with a try of their own by picking off purples offense and running the length of the field.

Sunday Morning Rugby Club Champions 2012-2013Sunday Morning Rugby Wins over the Hornets 32-12 to become the Missouri Rugby Football Union Division III Champions 2012-2013! Over the past few years the team has pulled together and worked hard to achieve this goal. The sidelines were filled with players, Old Boys, Wives and Girlfriends, friends and supporters cheering the team on to a victory. Thank you to everyone who came out and supported the team this year! Thank you to all the coaches for their time and hard work! Thank you to all the players who are committed to building a stronger team and club!